February 9, 2015
It's been a while since I posted here and although we're already one month into the new year (where did the last 4 or 5 weeks go?!) I'd like to kick off with a round up of what's going to be hot and on trend this year. There are a lot of different ideas out there about what are going to be hot this year and these are a few of my favourites.
It's worth saying that I think it's important to be true to yourself rather than just following a trend purely for the sake of it, however it can be fun to incorporate the details and things that you really love that are current.
SEQUINS & SPARKLE
Last year rustic festival style weddings were huge but things are starting to lean more towards a luxe hippie style with sequins, bright colours and elegant chill out areas. Try adding small touches if you're reticent or go the whole hog with sequinned table and chair dressings or even a sequinned wedding dress (or bridesmaids if they're happy with that). Etsy Blog,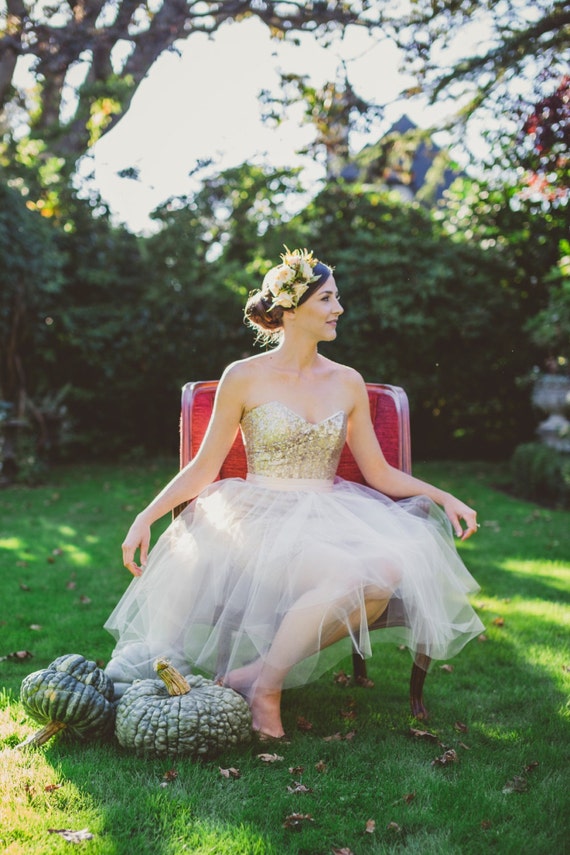 Gold on Gold Hotfoiled Mendhi Invitation with Swarovski Crystals by Lilguy Stationery
FEATHERS
Feathers add a dramatic touch whether you incorporate them into your outfit or the venue details. Etsy Blog,
White Feather Fascinator by Esemee Fascinators
Charleston Glamour Invitation by Lilguy Stationery
Peacock & Diamanté Flower invitation by Lilguy Stationery
Peacock Feather Fascinator by Esemee Fascinators
MIX 'N' MATCH VINTAGE CROCKERY
I'm a big fan of vintage style and mix 'n' match crockery brings a touch of bygone elegance to a garden party or informal marquee reception.
Crockery by Queen of Hearts Tea Sets, Sussex
BUTTONS, RIBBONS AND GEMS Huffpost Weddings Blog
I use ribbons and gems a lot in my wedding stationery and buttons have also been requested in place of diamanté.
Close up of Crystal Rose invitation by Lilguy Stationery
Invitation inspired by a 1930's pair of earrings by Lilguy Stationery
Lavender Garden Vintage Button, Brooch & Jewellery Bouquet by I Heart Buttons
Ready made Buttonhole by I Heart Buttons
Jewel Brights Brooch Bouquet by DC Bouquets
This blog entry from  Huff Post Weddings on wedding trends that need to be retired made me smile – not sure I altogether agree with banning a buffet although I take their point on hot food being cold by the time you get back to the table. We had a cold buffet and no seating plan which worked really well at our informal marquee in the garden reception, and I don't remember anyone spilling food down themselves! We don't seem to have the cocktail hour in the UK during a wedding reception – and having seen various episodes of Four Weddings US (purely for research purposes of course!) I think that's a good thing. The amount of food consumed at cocktail hour and then at the wedding breakfast itself can be quite obscene and a waste of money, however I do like the idea of various food 'stations' to give guests a variety.
What do you think about the trends for the coming year? What are you going to be incorporating into your wedding, or will you be going all out sparkle?! I'd love to hear your comments and ideas so please leave me a message below….
Wedding Stationery Sussex
Posted by kitty882 in Uncategorized Tags: 2015 Wedding Trends, Crystal Rose, DC Bouquets, Esemee Fascinators, Feathers, I Heart Buttons, Jewel Brights Brooch Bouquet, Lavender Garden Vintage Button Brooch & Jewellery Bouquet, Lilguy Stationery, Queen of Hearts Tea Sets Sussex, sequins, sparkle, vintage crocker
March 14, 2014
There are many reasons why you might opt to go for a non traditional bouquet and/or buttonholes for your wedding, from allergies to style. If you think a bouquet of buttons sounds a little strange then take a look at the photos, I think you'll change your mind. When I asked Lesa to send me some photos of her work for this piece I said the more the merrier – she didn't disappoint, and it was very hard to choose which ones to use, so what did I do? I used them all of course!
Since being founded in 2010 by Lesa Simons, I Heart Buttons has cemented its reputation as a supplier of beautiful and quirky alternatives to traditional bridal bouquets; an achievement which is being noted by some of the country's most sought after bridal boutiques.
The bouquets are made from exquisite new and vintage buttons, brooches and other trinkets and high quality materials, and unlike traditional bouquets, can be kept after the big day as a stunning keepsake.
Aside from the ready made bouquets I Heart Buttons offers a bespoke service to incorporate sentimental jewellery and fit into any colour scheme and theme.
Buttons took pride of place at The National Wedding Show at London Olympia in February as I Heart Buttons strutted its stuff down the catwalk. The National Wedding Show is the biggest collection of new bridal trends and fashions in the UK, attracting thousands of would-be-weds (and others) from across the country. This year the show included a glamorous catwalk show featuring household names such as Phase Eight, Moss Bros and Justin Alexander and among them I Heart Buttons. Brother company I Heart Buttonholes produced 350 music themed buttonholes for the stars at the 2012 MOBO Awards.
You can also have bridesmaids and flower girl bouquets, buttonholes, corsages, table decorations and hair accessories made to your theme or colour scheme.
For more information you can contact Lesa via her website,  and follow her on Facebook and Twitter.
Posted by kitty882 in Uncategorized Tags: bridesmaids, bridesmaids bouquets, Button Holes, buttonholes, corsages, flower girl bouquet, hair accessories, I Heart Buttons, table decorations, wedding corsage, wedding hair accessories, wedding table decorations